JON JI with MOONLIGHT
Fri, Jan 14, 2022 9:00pm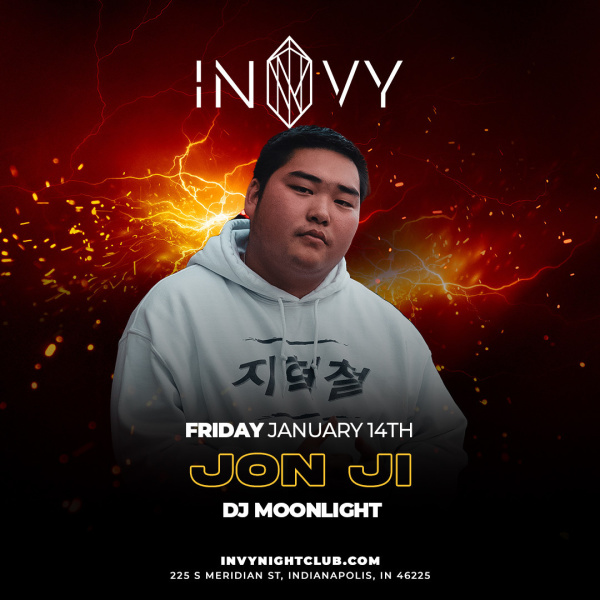 Location
INVY MUSIC VENUE

225 South Meridian St,
Indianapolis, IN 46225
Get Directions
Location
INVY MUSIC VENUE

225 South Meridian St,
Indianapolis, IN 46225
Get Directions
Event Description
Friday:
INVY's weekends start on Thursday nights, so your Friday nights with us are meant to play catch up. Gather up your favorite people, pre-purchase your tickets, and get cute! Because our Fridays are the perfect nights for celebrating all occasions! Party starts at 7pm.
To purchase your tickets please visit: invynightclub.com.
Music by: DJ JON JI and DJ MOONLIGHT
See you tonight!!!