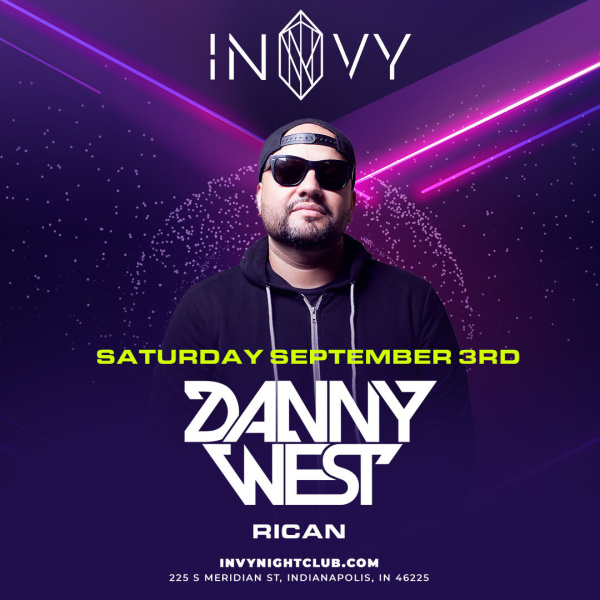 Location
INVY MUSIC VENUE

225 South Meridian St,
Indianapolis, IN 46225
Get Directions
Location
INVY MUSIC VENUE

225 South Meridian St,
Indianapolis, IN 46225
Get Directions
Event Description
Los Angeles / Dallas-Ft Worth, United States
For several years, DJ Danny West has had some of the hottest venues across the country spilling over night after night. Though he hails from the sunny streets of Los Angeles where he perfected his craft over countless hours in his youth, those who appreciate music, dancing and a blazing Disc Jockey can't help but turn out in droves to hear him drop beats around his current hub of Dallas/Fort Worth, TX.
It's no surprise West has been tapped to spin for top-notch clients like The Dallas Cowboys, Red Bull, In Style Magazine, and Top Rank for both Manny Pacquiao bouts in Dallas.
From carrying records for other DJs as a kid to the heights of the freshest nightlife and entertainment audiences nationwide today, DJ Danny West is mixing his way into the stratosphere and taking his fans along for the ride.