LOCKSTAR
Fri, Sep 29, 2023 9:00pm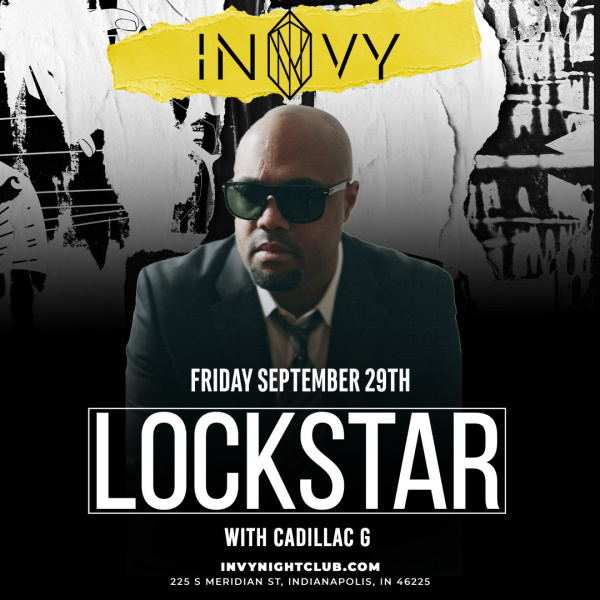 Location
INVY MUSIC VENUE

225 South Meridian St,
Indianapolis, IN 46225
Get Directions
Location
INVY MUSIC VENUE

225 South Meridian St,
Indianapolis, IN 46225
Get Directions
Event Description
Lockstar @ INVY!
Friday September 29th
Support by Cadillac G
Lockstar is a DJ that has a deep love of music which gives him boundless energy behind the decks.
Lockstar has developed a unique style that rolls multiple music genres into one soulful, highly kinetic experience. Holding residencies at some of the midwest's top nightclubs, Lockstar always takes control of the floor, putting the crowd through their paces every single time.
Lockstar has recently performed with Hardwell, Digital Underground, Benny Benassi, Wynter Gordon, Bad Boy Bill, Snoop Dogg and several other world renown talents. With a list of achievements that already overshadows many DJs, its clear that Lockstar has proven how combining genuine talent with dedication can go a long way. There is never a dull moment when Lockstar is on stage.