LockStar with Bruce Jaxon
Sat, Oct 23, 2021 9:00pm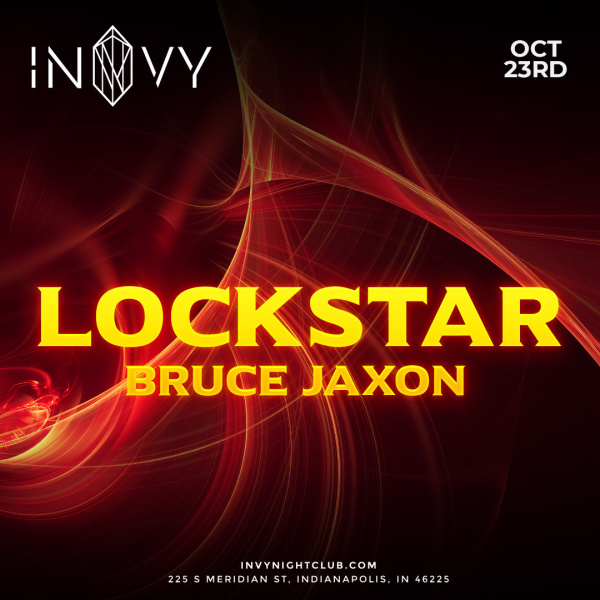 Location
INVY MUSIC VENUE

225 South Meridian St,
Indianapolis, IN 46225
Get Directions
Location
INVY MUSIC VENUE

225 South Meridian St,
Indianapolis, IN 46225
Get Directions
Event Description

Saturday nights are meant to escape reality and rejoice on all things you!
Every Saturday, INVY is serving you big city vibes with the ever so lovely Hoosier hospitality. Dress like it's New Years Eve, drink like it's your birthday, dance as if no one is watching, and live like you're on vacation. Doors open at 9pm and pre-purchased tickets or pay at the door tickets are required to enter.
Purchase a VIP table and celebrate any occasion like never before on Saturday Nights.
 To purchase your tickets please visit: invynightclub.com. Are you ready to create memories you will never forget?!