Mike YAGGIE w/MAE
Sat, Jul 2, 2022 9:00pm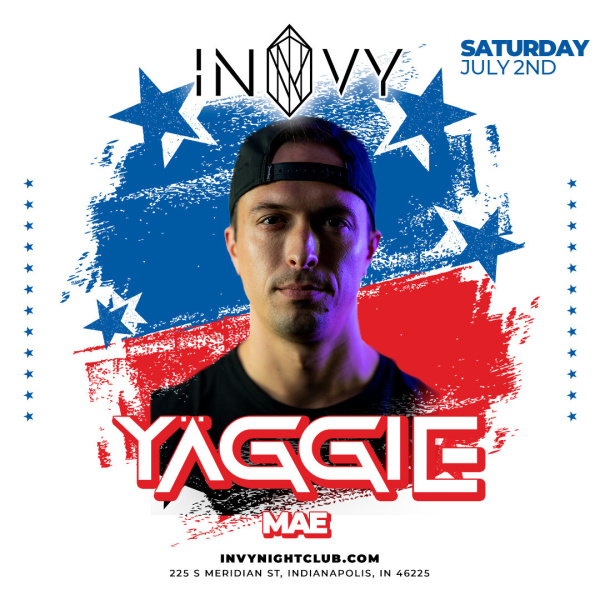 Location
INVY MUSIC VENUE

225 South Meridian St,
Indianapolis, IN 46225
Get Directions
Location
INVY MUSIC VENUE

225 South Meridian St,
Indianapolis, IN 46225
Get Directions
Event Description
Yaggie's sound is a reflection of his eclectic mix of musical influences, ranging from uplifting anthems to deep, rolling basslines. 
Originally from South Dakota, Yaggie (Yay-Gee) quickly made a name for himself in the growing dance music scene in Indianapolis. In 2021 he started a weekly residency at Bodhi, giving himself and local artists a platform to showcase tropical sounds. 
Yaggie is a storyteller behind the decks, and embraces the idea of creating memorable experiences on the dance floor. With his unique ability to blend a variety of house and heart pounding dance music, you can expect the atmosphere to change when he is behind the decks.
He has supported worldwide house music producers including Ferreck Dawn and Anthony Attalla. His ability to grow as an artist is due in part by spinning alongside local legends Slater Hogan, John Larner, Samaro, and Cadillac G to name a few.