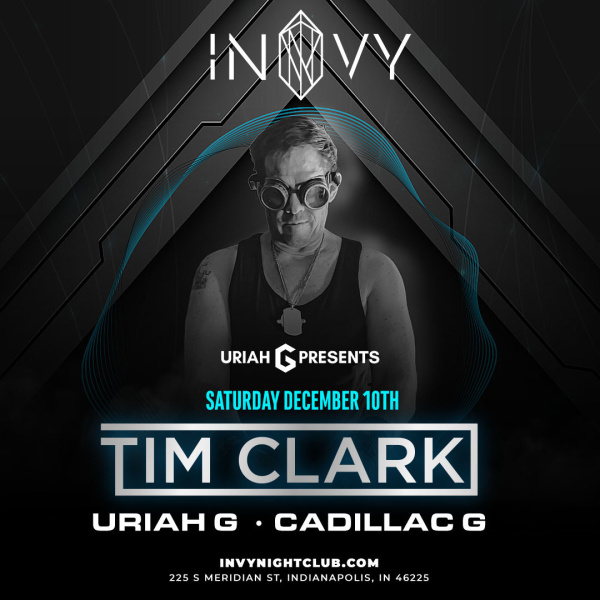 Location
INVY MUSIC VENUE

225 South Meridian St,
Indianapolis, IN 46225
Get Directions
Location
INVY MUSIC VENUE

225 South Meridian St,
Indianapolis, IN 46225
Get Directions
Event Description
Uriah G Presents
Support: Uriah G 
Tim Clark is a Las Vegas-based DJ who plays pulsing EDM.
Tim's story is very unique to the EDM DJ world. Over 16 years ago, he was an aspiring DJ but got sidetracked into the business world. Funny things happened along the way, and he ended up growing his company's net worth to nearly a half-billion dollars.
Today, Tim has returned to his true passion and enjoys creating his unique sound and entertaining audiences with his world-class talent.
Most recently, Tim signed a major record contract who will be handling all of his marketing, publishing, and distribution. He is also now signed with Karma Studios, a management-talent agency. Tim Clark was named Resident DJ for the Artisan Ultra Lounge in Las Vegas where he will be playing their famed Industry Nights beginning April 4th, 2022.
Tim released his new hit single "Can't Sing" on March 25th, 2022 with a worldwide release via all DSP's.
For further information, please contact: Chris Craker – Manager [email protected]ndstudios.com +66 (0)85 288 1696