JERZY
Sat, Apr 1, 2023 9:00pm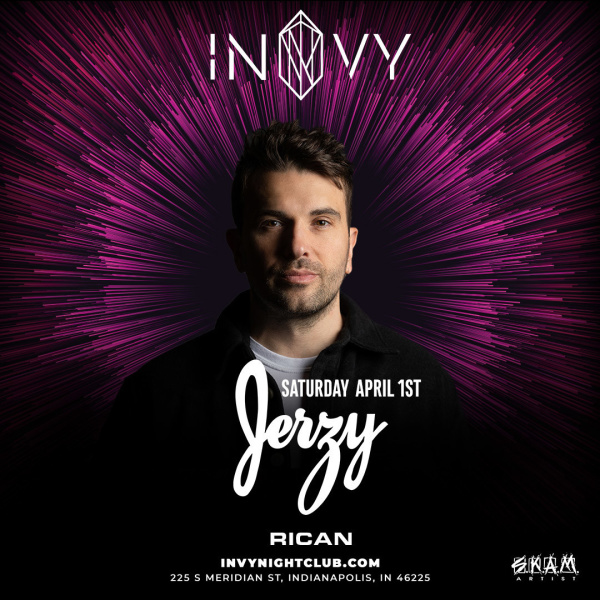 Location
INVY MUSIC VENUE

225 South Meridian St,
Indianapolis, IN 46225
Get Directions
Location
INVY MUSIC VENUE

225 South Meridian St,
Indianapolis, IN 46225
Get Directions
Event Description
Support- Rican 
ABOUT
DJ • PRODUCER • RADIO PERSONALITY
Jerzy is a multifaceted DJ, producer, and radio personality bringing over 15 years of entertainment experience to Clive Collective's newest endeavor, Money, Baby! at Virgin Hotels Las Vegas.
Inspired by theater, film, and pop culture, Jerzy is one of the most in-demand DJs and widely known for his creative ability to energize a crowd of thousands as the official DJ of the NHL's Chicago Blackhawks.
Performing upwards of 150 shows a year, his on-the-go lifestyle has no sign of slowing down with high-profile residencies all across the country, including notable Las Vegas nightclubs like Tao, Light, XS, and Omnia.
His unique style and signature sound have captured the attention of A-list celebrities, influencers, and worldwide brands like Facebook, Maxim, Pandora, and Red Bull.
Starting his career at Chicago's top radio station – to sharing the stage with DJ Khaled and Diddy for NYE in Las Vegas, Jerzy's journey is only beginning.
Stay tuned.