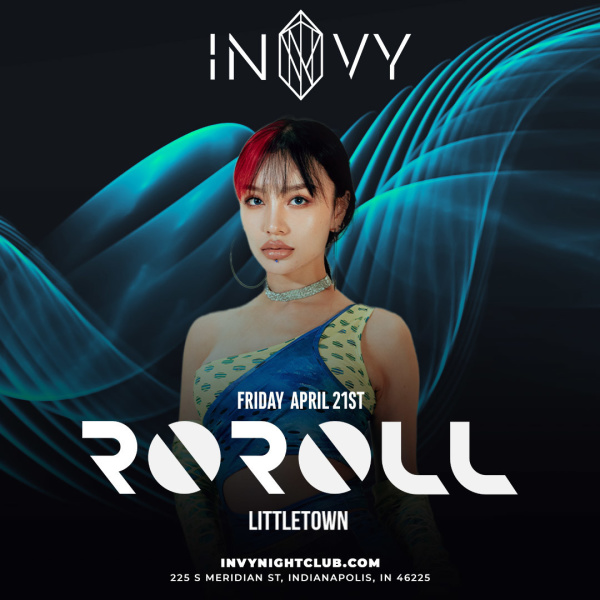 Location
INVY MUSIC VENUE

225 South Meridian St,
Indianapolis, IN 46225
Get Directions
Location
INVY MUSIC VENUE

225 South Meridian St,
Indianapolis, IN 46225
Get Directions
Event Description
Having roots in both LA and Beijing, RoRoll was inspired by the glamorous nightlife of these megacities to become a fast-rising DJ and Producer. Her approach to music is a mix of big-city energy, inspired live sets, and her original tracks. Popular through Los Angeles Nightlife, as a resident DJ of Insomniac venues, RoRoll is a sellout headliner at premier LA nightclubs, bridging the gap between House, Techno, and Future Rave genres.
SUPPORT: LITTLETOWN 
RoRoll is proud of her Asian roots and hopes to inspire others in the Asian- American community to combine their heritage and personal style to express themselves artistically.
RoRoll has reached over 2 million streams, and more than 2 million playlist listeners on Spotify within one year of her producer journey. Inspired by Big Room, Techno, and Future rave, RoRoll has created a unique sound that has caught the attention of the masses, and labels such as Sirup music, Revealed music, Ensis records, Wiking records, and also Jendex records.